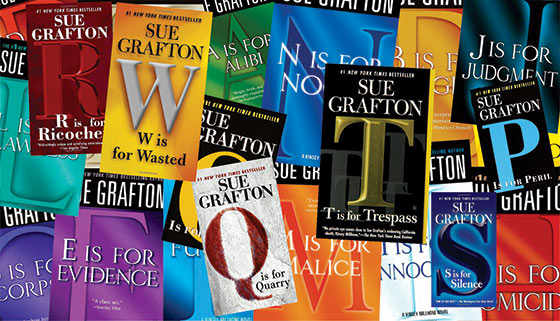 On December 28, mystery writer Sue Grafton passed away at the age of 77. Since I'm 75 myself, that seems much too young. She was one of the first contemporary mystery writers I read, beginning with A is for Alibi and running most of the way through the alphabet.
Her books were vastly different from my earlier favorites, Agatha Christie and Arthur Conan Doyle. Sue got her investigator, Kinsey Millhone, involved in down and dirty crimes that would make your hair stand on end. No neat, tidy murders for her.
Kinsey Millhone didn't cower in the corner and wait for some man to rescue her. She took matters into her own hands. I liked that.
I don't know if Sue ever read any of my Las Vegas mysteries, but I think Kinsey would have liked my leading lady, Alexandra Merritt. Like Kinsey, she never cowered in the corner.
Sue's daughter tells us that since she never allowed her work to be made into a movie or had anyone ghost writing for her, the series will end with her last novel, Y is for Yesterday.
I never met Sue Grafton, but felt like Kinsey was an old friend who came to visit every few years. I'll miss her.